Just in time for the holidays — and holiday searches — Google made three updates today that'll likely impact your business's bottom line. All the updates impact local businesses with a physical presence, so you don't need to worry about these updates if you're online-only. (Though, most likely, there will be updates there as well before the end of the year.)
Here are the updates, along with some actionable steps you can take to use these updates to your advantage.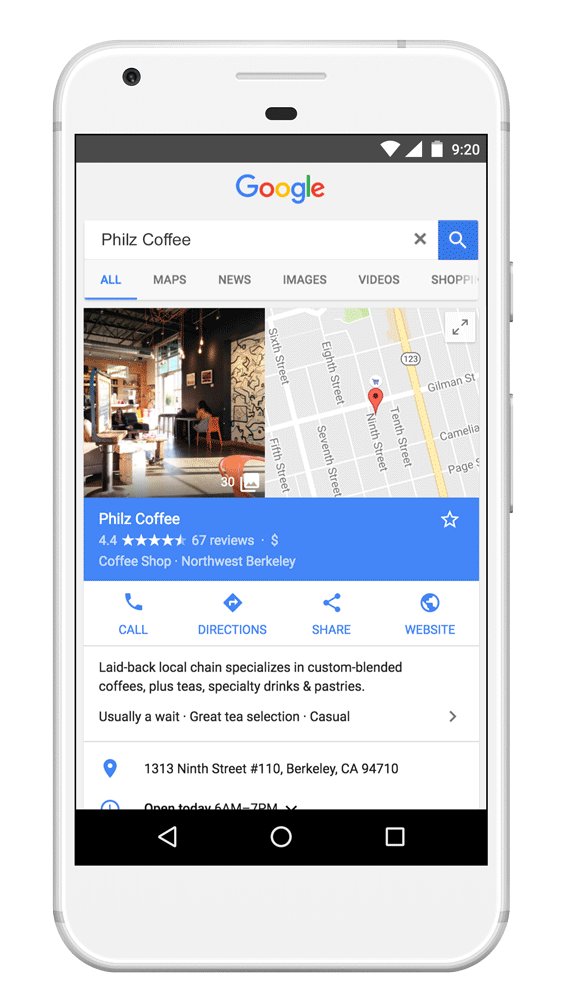 You can read more about the full update on Google's blog.
There are three main updates here:
1. People searching for your business now get an estimate of how long people spend in your store or restaurant on average.
There's no action you need to take here, but you should Google your business and see if that average matches what you'd expect. If not, you may want to try a short promotion to get customers to check in on Google Maps — that way, you can be sure their visit data is being tracked.
2. People searching for your business now get a real-time update of how busy your business is right now.
This is a pretty useful update for your potential customers and, hopefully, will help even out your slow periods and your busy periods, so you can staff more evenly. (PS: Homebase uses past weeks' sales data to help estimate labor cost percentages when you're scheduling employees, so you can make sure you've got the right staffing levels every day.)
If you notice a huge discrepancy between how busy Google says your store is and how busy it actually is, your customers will have the ability to suggest an update. (And you may want to proactively ask a few to make that suggestion if you think it's hurting sales.)
3. If you have different hours for different parts of your business, Google will now display those too.
Say, for example, you've got a coffee bar that's only open until lunch, happy hour in the evenings, or maybe an onsite tailor that's only available a few hours a day. Now you can display those hours separately, which should increase your customer satisfaction (nothing feels worse than showing up too late, right?).
Double-check to make sure your hours are accurate in your Google business listing, and add any additional hours for specific parts of your business as needed (and while you're there, make sure everything else is up-to-date too).
Wondering where you'll find the time? Homebase can help, with free timesheets, employee scheduling, and more. You'll save over 5 hours every week! (But don't worry: the tips we outlined in this post should only take a few minutes.)